China Product Photography Service
Professional Product Photographers in China
at Your Fingertips

Book the most experienced product photographers in China without speaking Chinese, without worrying about production, and without spending time trying to figure out who can create the photos you need.




Specialized Product Photographers

Our photographers specialize in product categories and only do work within their specialty, for example a bedding photographer will only photograph bedding, a kitchen product photographer will only photograph kitchen products, a clothing photographer only photographs clothing. We will help your business book a photographer with expertise in your specific product niche at a surprising affordable cost, from US$109/ product.

Abundant Sets to Complete Your Vision


Take advantage of a large variety of studio sets ready to complement product on white photos. Abstract lifestyle photos are fun and creative, but nothing beats showing your product in use in its intended environment for use than photos shot on location. Selling cosmetic products? Photography them in a bathroom! Selling children's toys? Photograph them in a cute kids bedroom! Selling outdoor furniture? Photograph the furniture on a real outdoor set. In the past, the cost of booking a set was prohibitively expensive for SMEs, not anymore! Sets have never been more abundant and affordable than now!



Affordable Pricing

When you do your product photography in China near your suppliers, you get professional product photos faster, better, and cheaper. Faster, because as soon as the product samples are ready at the manufacturer, you can have them photographed in about 2 days after sample collection, and this gives you a head start to prepare the launch of your products online.
The cost of product photography in China is much lower than in Europe and North America, so you can save a lot of money, especially when working with a reliable and experienced agency like ours, because we pass on the volume discounts product photographers give us to our clients. In addition to saving on product photography cost, you will also save money on shipping fees, as shipping fees within China are lower than shipping the product overseas and then shipping it to studios.

Nothing Lost in Translation
There are many product photographers in China and not all of them speak English, in fact very few of them do. 360Refinery helps you select from a much larger pool of product photographers, not based on what language they speak, but based on the quality of photos they deliver. You won't have to worry about language, because we will communicate with you in English and with the photographer in Chinese.
Flexible Social Media Content Creation with Samples Warehousing

You want a few photos of your product now, but maybe in a few weeks you will need new content for your social media. No problem! Use our flexible sample storage service to keep your samples handy and readily available at the warehouse. Sample warehousing starts at US$20/ sample/ month.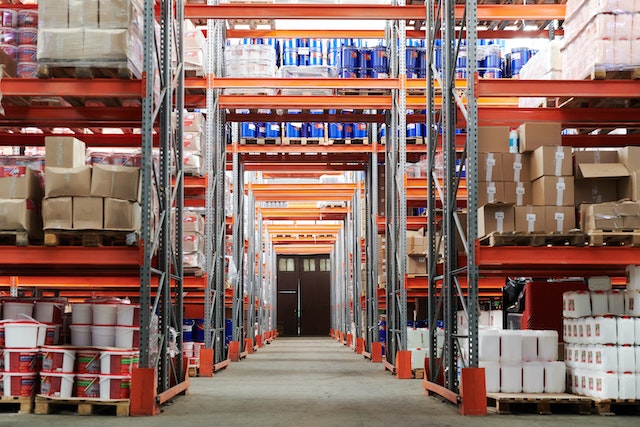 What Type of Products Can be Photographed?
360Refinery's product photography services focus on smaller sized products that can be shipped easily. We have some of the best product photographers who specialize in taking product on white photos and lifestyle photos of small leather goods, toys, bedding products photography, kitchen product photography, stationary product photography, clothing photography, shoes, luggage, pet products, baby products, scooters photography etc.
360Refinery offers many different options for your products photos including different kitchen sets, bedroom sets, living rooms sets, bathroom sets, office sets, pure white background sets that can be used for your product on white photos and videos and more importantly for lifestyle photos and product videos which have become absolutely essential for impactful marketing.

For large items photography, like furniture, we also have solutions, however, this kind of product photography is priced as a complex service isn't part of our standard product photo packages.



How to Start?

Simply contact us with your product photography brief and we will confirm the final product shots quotation and starting helping you create beautiful product photos and videos for your product listings. In most cases the product packages we advertise on the website are the final cost, however, in cases where the client has some very specific prop requirements we may need to charge more.
360Refinery knows how important high quality product photography is for your business, and our commitment is to help you save time and market with confidence. We want to help your business succeed.




Why 360Refinery?

Finding a good product photographer who is fluent in lighting and composition is hard enough, finding a good product photographer in China, a country that is far away and foreign, can be completely daunting. Luckily, our team has already done the research and we not only know the best product photographers in the marketplace, we have seen which photographer is best for which type of assignment. At 360Refinery we are dedicated to mastering the skill of giving clear instructions to photographers, so that they can deliver great product photos, and we do that on your behalf, all while you enjoy service in English.

Our growing network of excellent product photographers, videographers, and 3D artists, as well as rich experience producing jobs of all sizes allows us to serve our clients with confidence and help them take their businesses to new heights. The importance of quality photographer production is sometimes overlooked, especially in SMEs that may not have dedicated staff to supervise production. Even the best photographer may not deliver the best product photos for a job if there are gaps in communication. This is even more true when the photographer speaks a different language from the client.
360Refinery does the full production management for all product photography and product video projects to make sure that our valued clients get the best product photos possible. We will also communicate in advance if a requirement you have is beyond what can be done for the budget, and make sure your project gets delivered on time.
Our mission is to consolidate photography resources available in a large chaotic industry of freelancers and offer high quality images and videos at low cost and help drive the overall quality of visual presentation online to the next level.
If you are wondering where to find the best product photographer for your Amazon products, look no further, try us for your next product photo shoot. No commitment, try with one product first, and then decide whether saving money and getting top service with 360Refinery is right for your business.

Try us!