4 Types Product Photos You Need for Kitchen Knives

Kitchen products are a category of products where people buy into functionality.



For this reason you need to create a balance of aesthetic appeal and functionality showcase in your product photos. Kitchen knives photos need to show what exactly it is that the knife excels in and also be inspirational to professional and home chefs.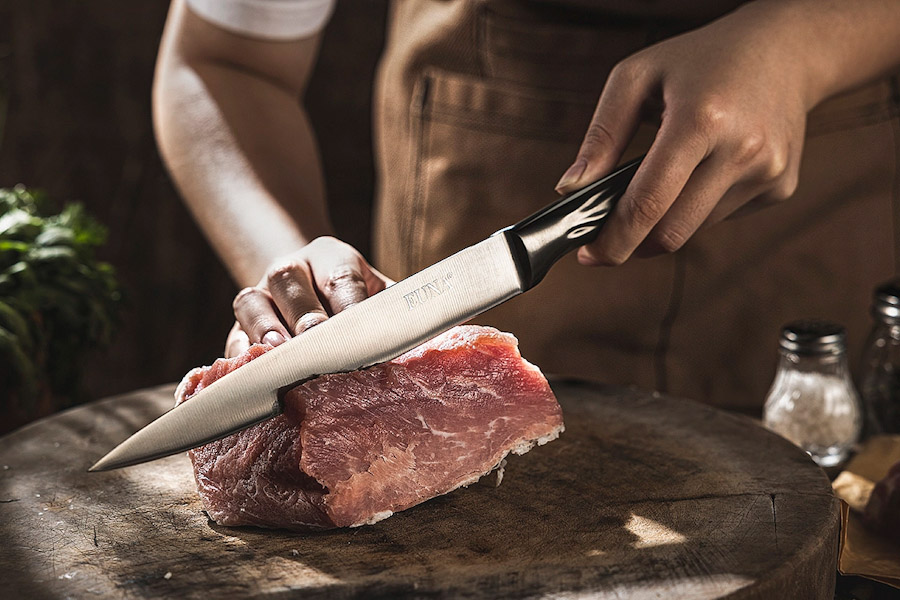 Lifestyle Photo of Kitchen Knife


For kitchen knives, the photography lighting needs to clearly show the material of the blade and handle, and avoid any unwanted reflection. Lifestyle product photography is really where your products will shine, but for a complete product listing you need a few different type of product photos to showcase your knives products. Let's dive in and explore the 4 type of photos you need to your knives product listing.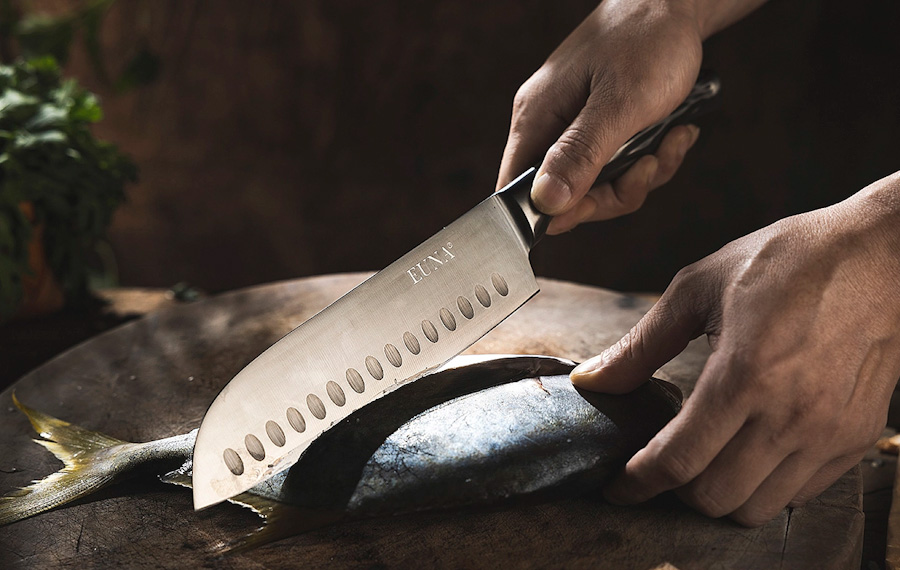 Kitchen Product Lifestyle Photo



1. Straight-On Product on White Photo



A straight-on photo of a kitchen knife is essential to your listing, because it gives a general idea of the size, design, and materials of the knife. Use this product on white photo as a main listing image, and also use it to create infographics like packaging presentation and dimensions showcase.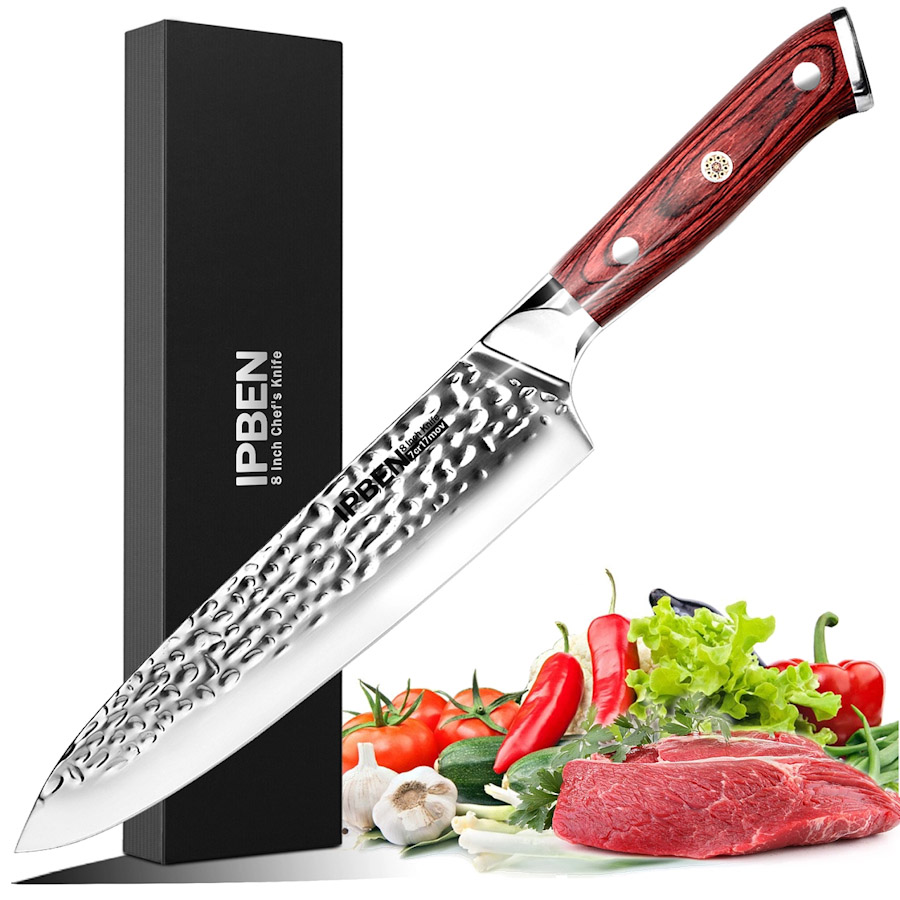 Straight-On Product Photo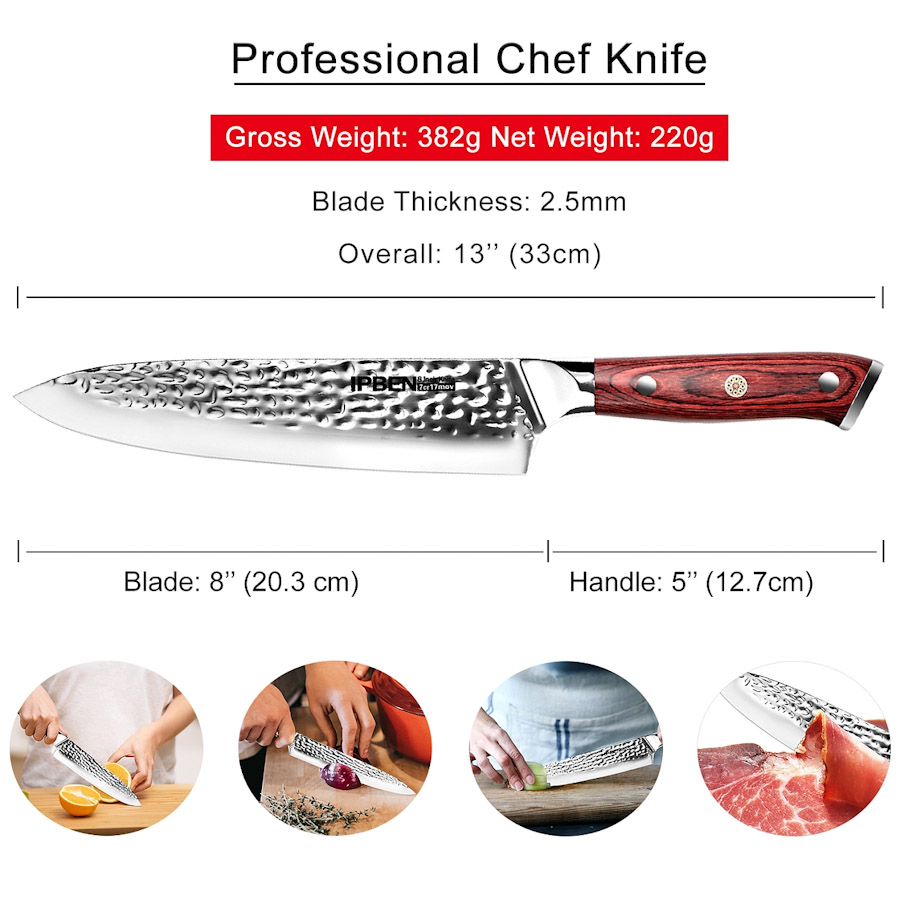 Infographic Kitchen Knife

2. Lifestyle Photo of the Knife in Use (with hand)



It is important to highlight what the knife is best at, whether it is a general chef's knife, or it is a peeling knife, a chopping knife. In kitchen product photography it is all about showing function. This photo helps the viewers process the information faster and confirm whether the knife will be useful to them for whatever purpose they are looking for. If you are selling a bread knife or a general knife that is suitable for cutting bread, make sure to include some hard crust bread that is difficult to cut with a general knife and showcase beautiful evenly cut slices in the photo, as well.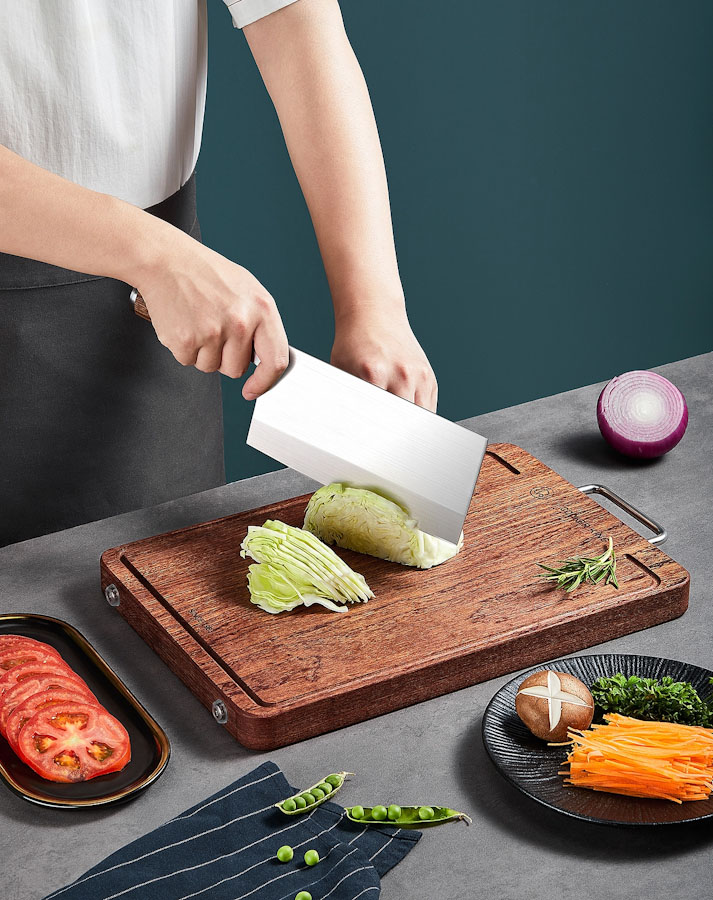 Lifestyle Photo of Kitchen Knife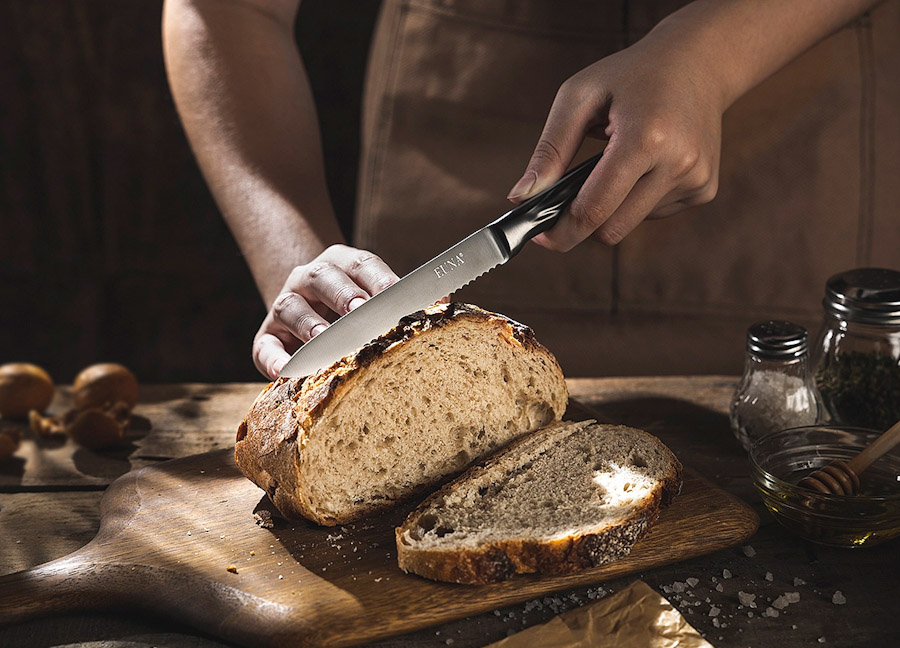 Lifestyle Photo of Knife Cutting Bread

This photo is also useful in that it shows the size of the knife relative to a human hand, which together with the dimensions infographic help the buyer decide if they will be comfortable working with this knife size.



3. Handle Showcase


Different knives have different handle designs, from material differences like plastic, wood or metal, to grip type, to shape type, your knife has a unique handle and buyers have their preferences to what type of handle they like to use. So make sure to include at least one photo showcasing the photo, ideally have one with hand, and one without hand focusing on the handle and showing a part of the blade to see the connection type and angle.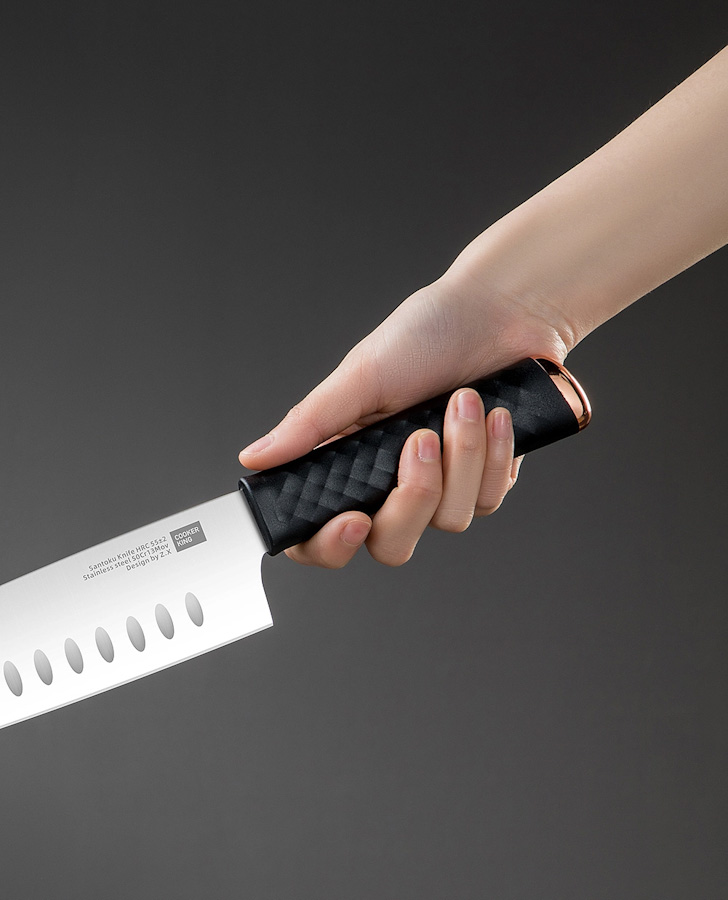 Knife Handle Product Photo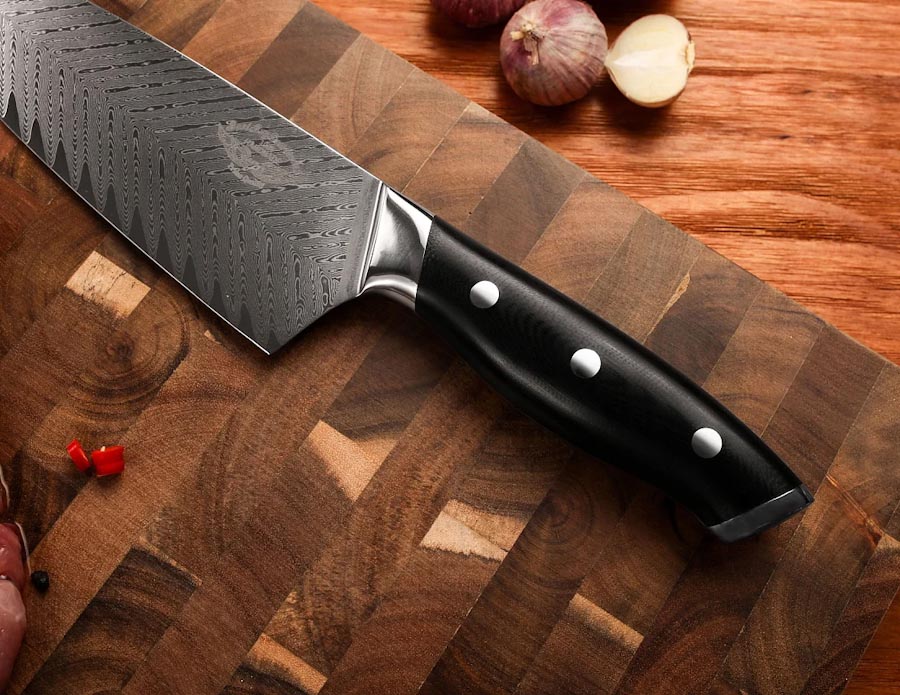 Knife Handle Showcase Photo

4. Photo of the Knife Alongside Products it Can Cut



A photo of the knife in use is very important, and so is a photo of the knife in its natural environment, but without a hand, so that the whole knife is visible.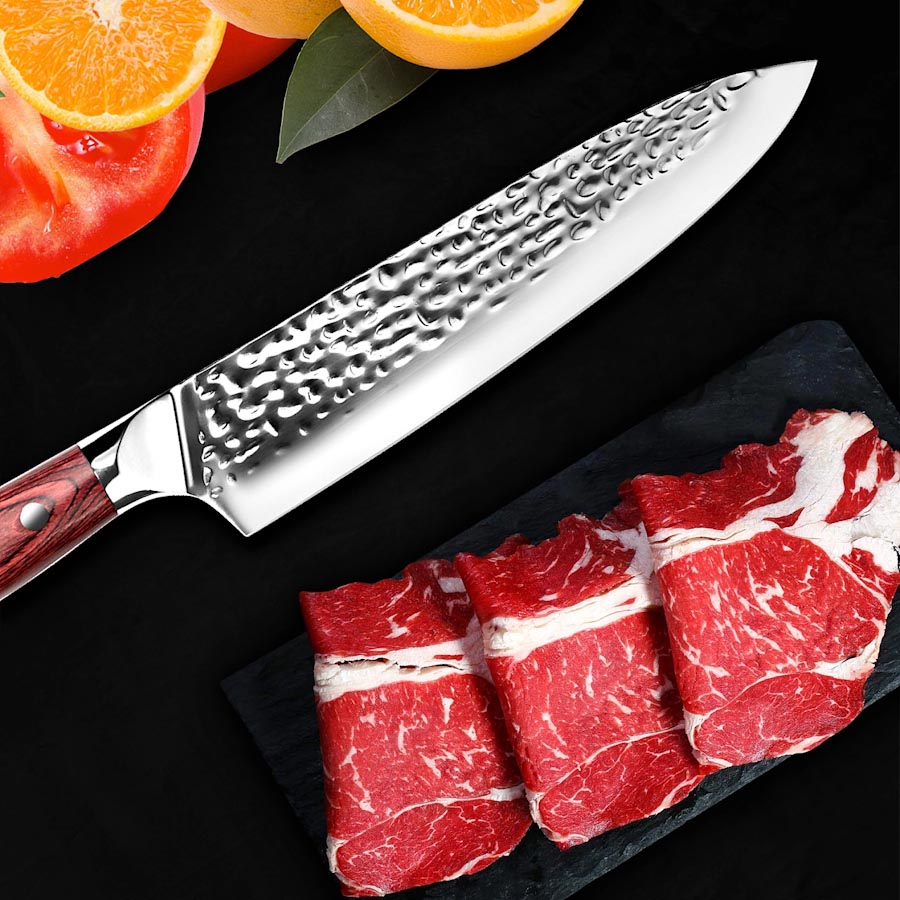 Lifestyle Photo of Kitchen Knife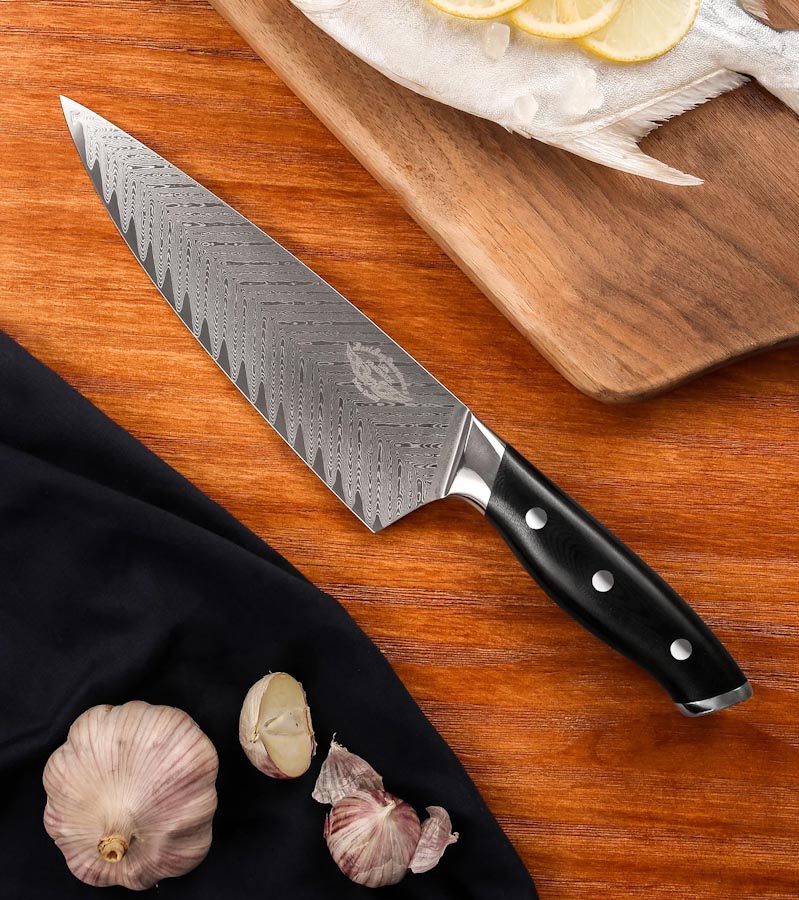 Kitchen Knife Lifestyle Photo

360Refinery provides content creation solutions for businesses of all sizes.








---