Lifestyle photography for frying pan.
This is an example of a highly stylized set of photos photographed in a kitchen with a few carefully selected props to match brand colors. This project is a great example of consistent color in commercial photography.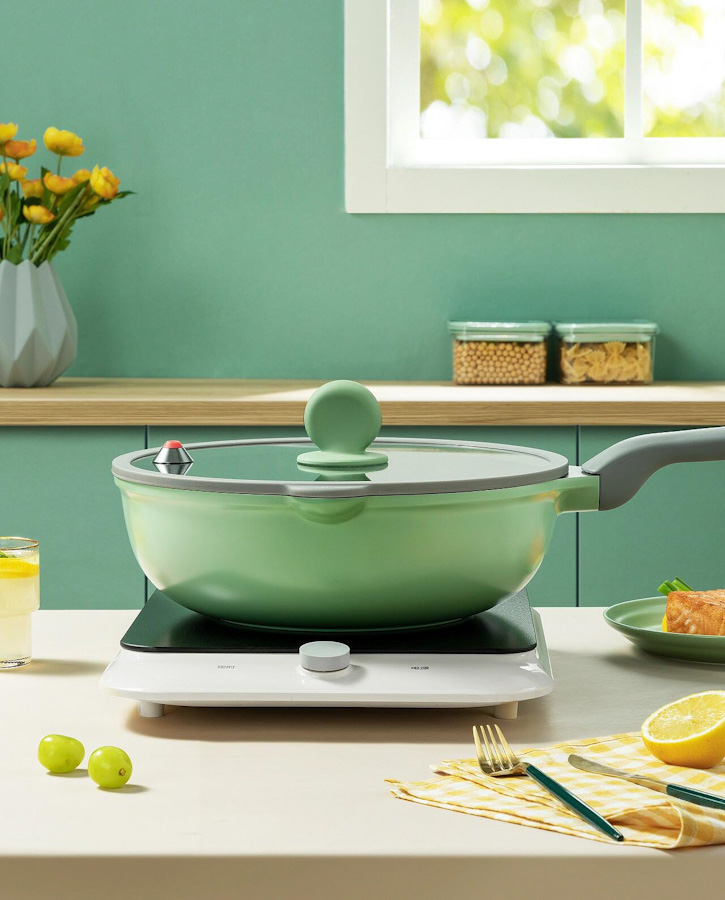 Lifestyle photos are a great way to enhance your product listings, and while showing the functionality and special features of the products have to be the focus of the photos, if you are building a brand and looking to leave a memorable impression, incorporating your brand colors and mood is of key importance as well.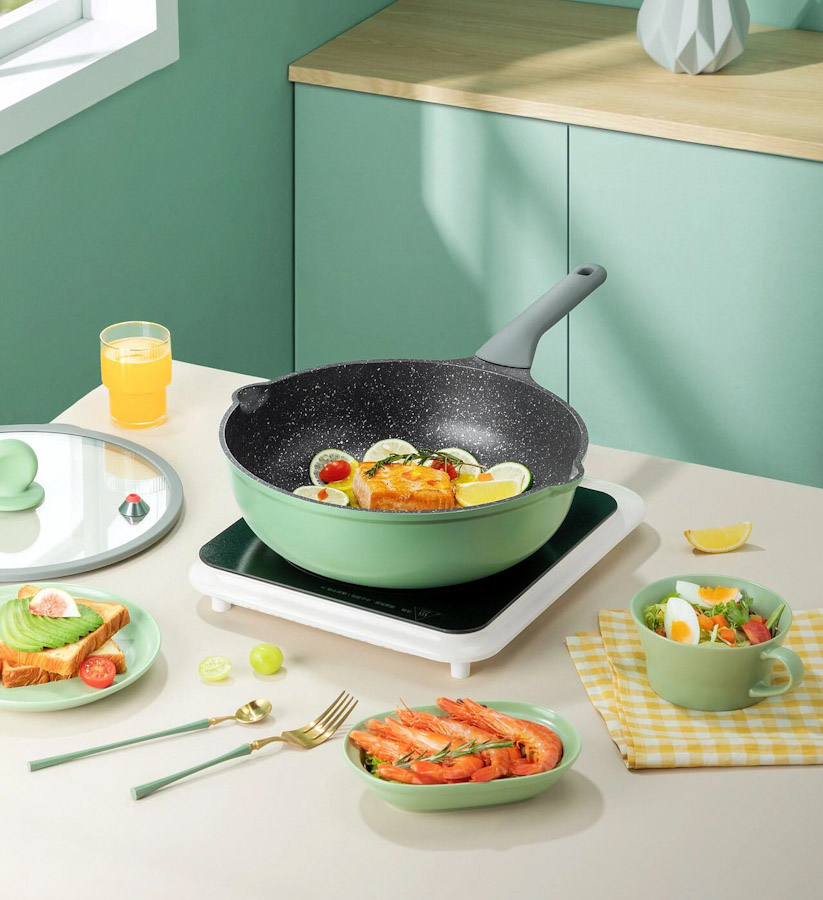 A photo showing the non-stick surface of the frying pan.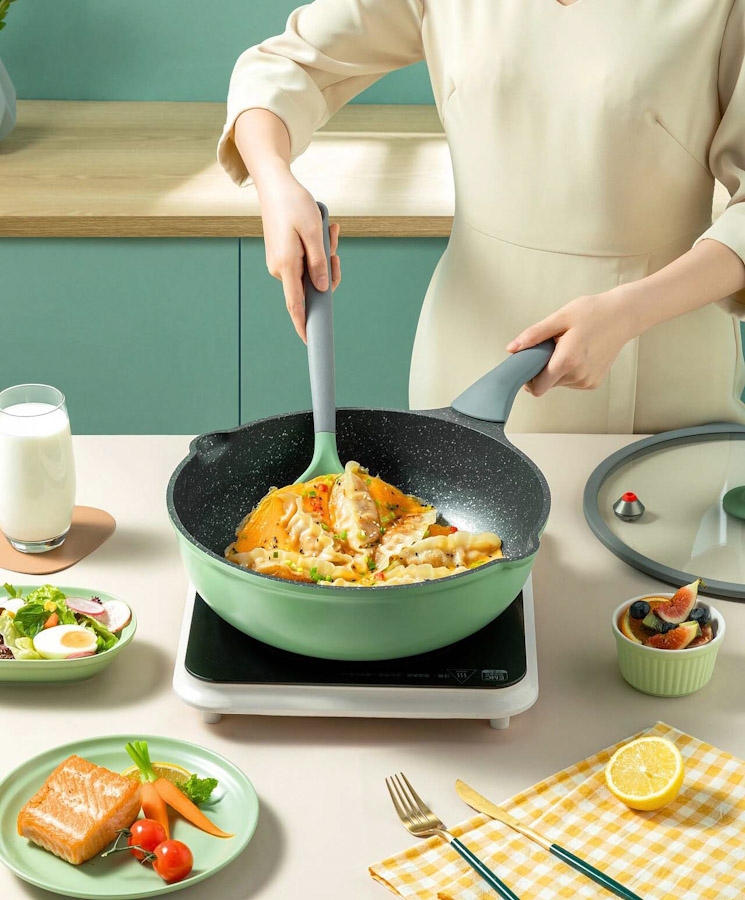 A photo showing the easy of use of the frying pan.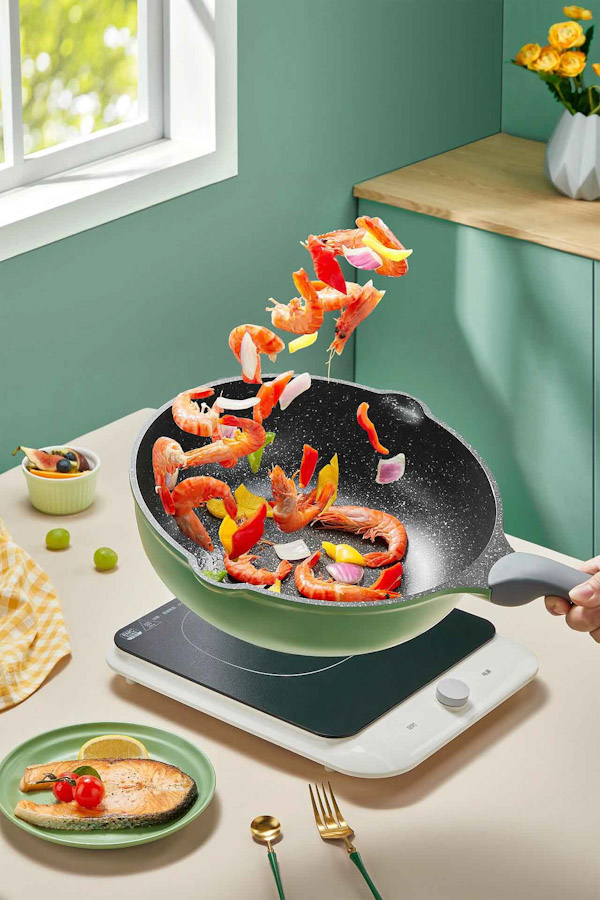 A photo showing the versatility of the product. You can prepare main courses, and you can also prepare desserts. The colors again are in the green/ yellow/ orange spectrum with minimal props that leave the photo clean with the frying pan remaining the center of attention, but at the same time showing a full cooking experience.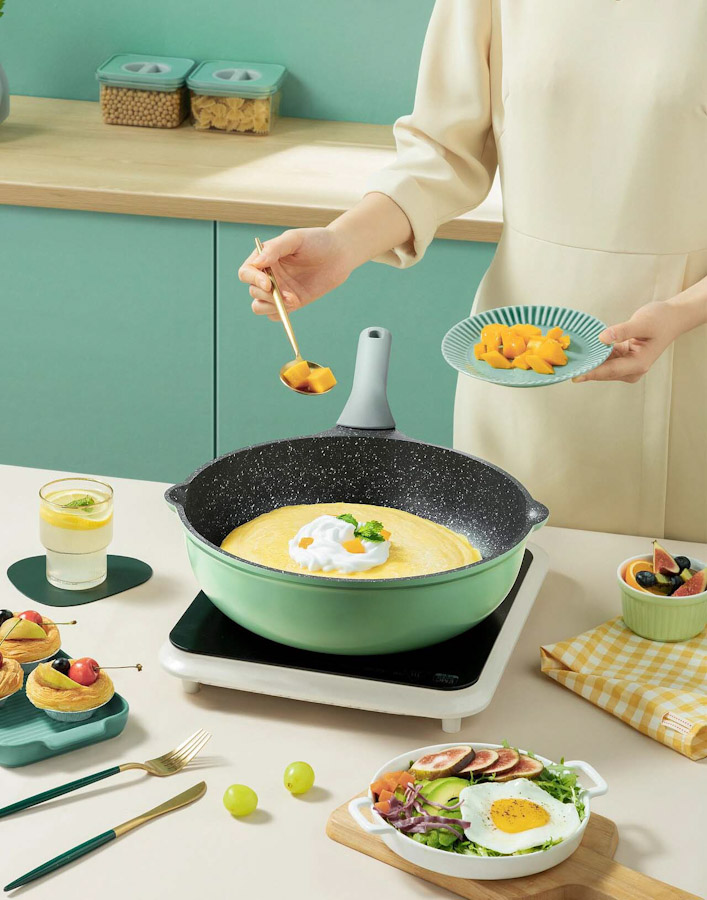 A photo illustrating that the frying pan is light and easy to use.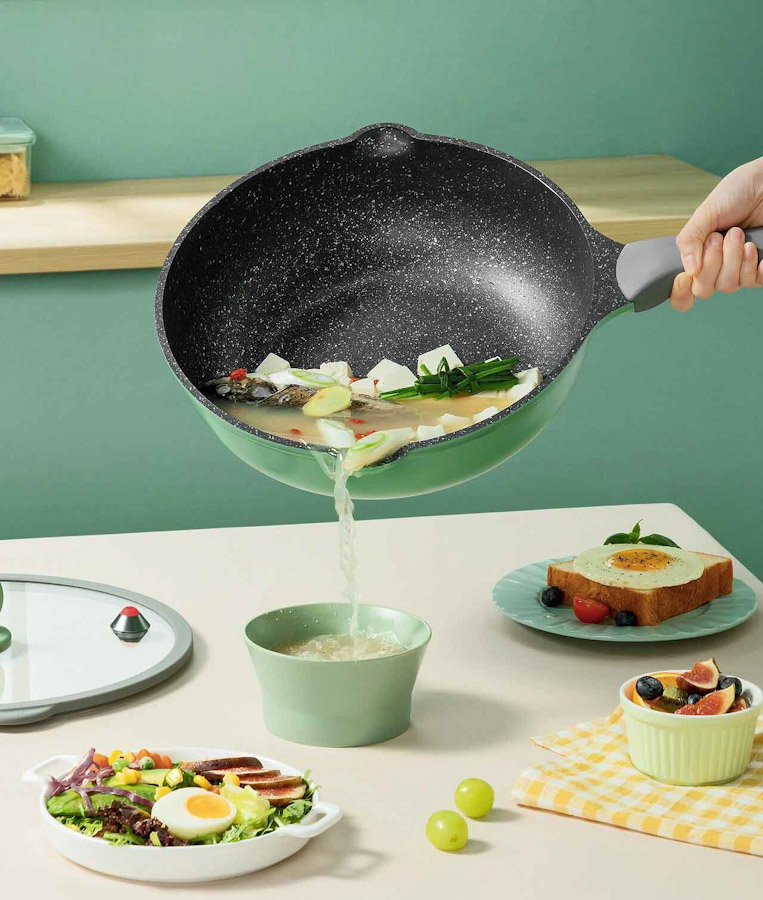 This type of stylized photo shoot is important for brands, and we have specialized pre-production teams that will consider the colors of your products, procure props that match, and even prepare a wall or curtains that will match your product for a more consistent look. Inquire for our premium branded photoshoots by writing to us.