Improve Your Clothing Brand Images with 5 Simple Photo Tips

Clothing catalog photos are complex to keep consistent when a catalog is large, even when you use a single photography team, but especially when you have different fashion photography teams.

In this guide, we will have a look at 5 elements in your photos that can improve your clothing catalog product photos and bring a much desired consistency of image. Here we only talk about clothing on model catalog photography, if you are looking for best practices for flat lay clothing photos, ghost mannequin clothing photos, you can look at our other fashion photography guides. This article will also help you prepare better photography briefs for your photographers.

Here we cover the following topics.
1. Clothing Photography Lighting
3. Clothing Catalog Photos Styling
4. Fashion on Model Photos - Model Poses
5. Clothing Photo Retouch Best Practices
1. Clothing Photography Lighting
To achieve clothing product photos consistency, you need to decide which type of lighting is best for your brand's look. In this example, we take a look at on clothing on model photos of 5 different brands.
Clothing on Model Photo No.1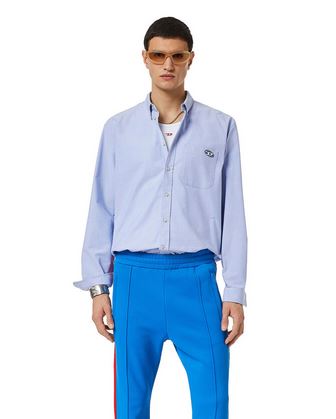 Clothing on Model Photo No.2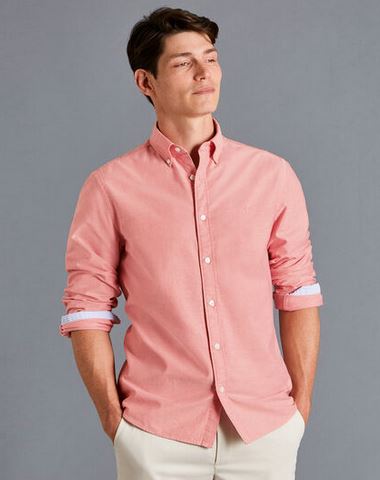 Clothing on Model Photo No.3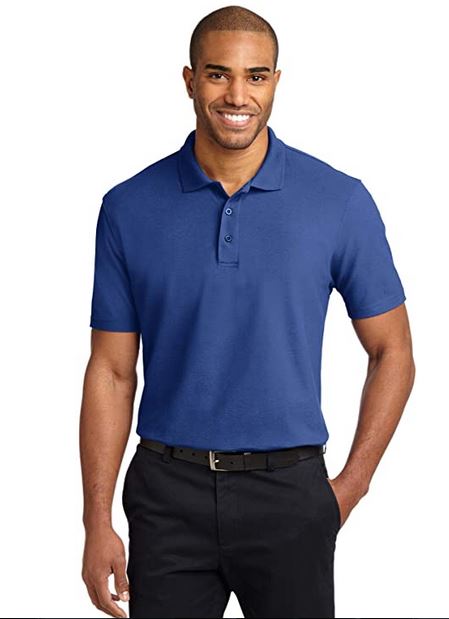 Clothing on Model Photo No.4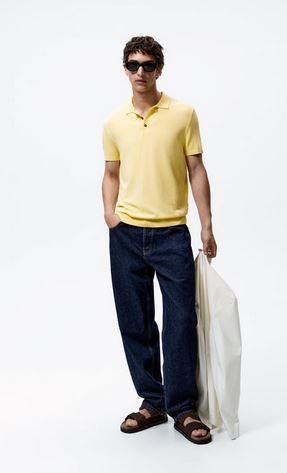 Clothing on Model Photo No.5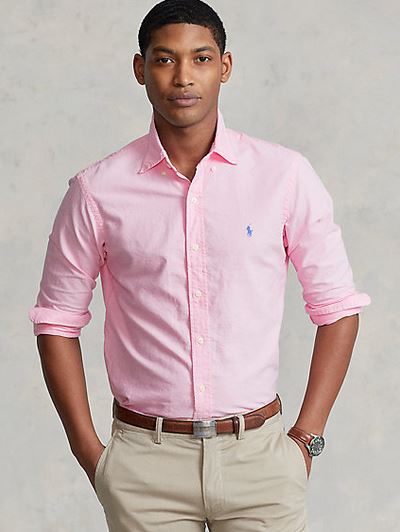 First of all, let's take a moment and look at all these 5 lookbook photos. What is the first thing you notice? They are 5 very different photos, and you may like some of the photos more than others. This is very important, because different people will like different photos. From a photography perspective they are all good clothing photos. The reasons I begin this guide saying this is to emphasize the importance of clients explaining what they want the clothing catalog photos to look like. All these different photos or very similar items were approved by the corresponding marketing teams. Remember that photographers are not mind readers, so we will not immediately know what you have in your mind, unless you show it to us. If you are a new brand owner, it is also very important to keep your customer in mind, what would your customers like to see.

Now back to the main topic.
Lighting. Fashion photography photos on model photos for catalogs and lookbooks are generally done with classic 4 light setup lighting with 4 light boxes where the background is well lit with 2 balanced lights and clear and the model is lit with 2 lights, one coming from above to one side, and the other light set at the opposite side to soften the shadows. If you want the model body to cast a shadow at the background, the model needs to be positioned closet for the background, and if you don't want any shadows cast on the background, the model needs to be positioned far enough from the background for shadows not to travel far enough.

The shadow can be to the left of to the right, and there may be some variation on where the shadow falls either at the cheekbone area, nasal bridge, or all the way to the ear.
The lighting impacts how the fabric of the garment is photographed. If you want the texture to be more pronounced or you want a more flat display of the garment, you need to clarify this, because different set-ups will give different results and the catalog won't be consistent.

2. Apparel Photography Mood
We will use the same 5 clothing photography examples as above. Even though the garments in the photos are very similar, looking at the different photos gives you very different ideas about who these men are and what they are up to. Photo No. 1 and Photo No. 4 are more urban and trendy, while Photo No. 2 and Photo No. 5 are dapper and clean cut relaxed and confident, and Photo No. 3 is a regular day at work mood, there is nothing particularly distinctive about it. The mood will depend on your model choice and styling.

As a brand, you need to set-up the mood of the catalog, in other works what do you want the viewers to think about when they see the photos. Keeping the mood consistent across the whole catalog is important to communicating your brand's message to your customers, because they will buy or not depending on that. Not every photo will appeal to every type of buyer, and you need to have your buyer personas defined to achieve best results. A photographer will not instinctively know the buyer personas of your brand, and the best approach is to give the photographer enough of this information to help produce the photo shoot in a way that will make this possible.

3. Clothing Product Photography Styling

Clothing photography mood brings us to the next point: Styling.
Styling is everything in fashion photography. Let's look at some more examples.

Clothing on Model Styling Example No.1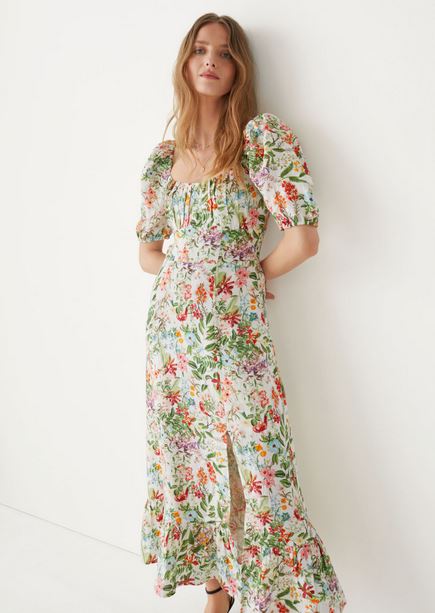 Clothing on Model Styling Example No.2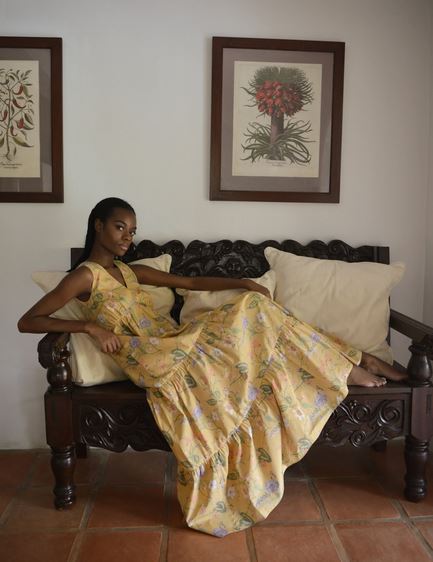 Clothing on Model Styling Example No.3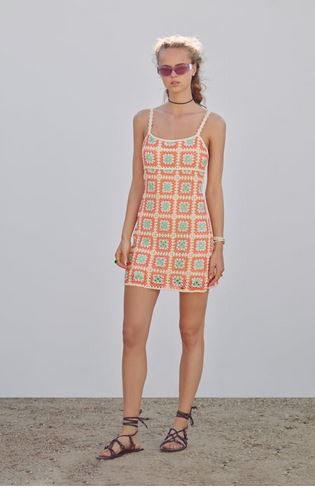 In the above photos we see 3 very different styling approaches for 3 Summer dresses, but they all very well showcase the dresses. Photo no. 1 uses a very minimalist approach, the model wearing the dress is standing against a white wall and the main styling here comes through the hair style. Photos no. 2 is a more elaborate affair where the dress design is complement by the room setting. The model's hair is not too styled, there is minimal make-up and no accessories, but the room and the way the dress is laid out on the sofa really makes the garment stand out. In photo no. 3, there is also no elaborate hair, and the styling touches are made with accessories like glasses, shoes, bracelet, necklace, and ring.
The same is true in the man's clothing catalog photos above, photo No. 1 looks very different from Photo No 5, even though the items are very similar. The styling is what makes the difference in looks. When you book a photo shoot, you need to prepare the looks in advance. If for example you are selling dresses, you also have to think about accessories, shoes, hair, and make-up. It is a good idea to spend some time on the styling, often the best approach is for the head designer to discuss ideas with the stylist on the photography production team. One thing to be weary of is to avoid using generic bland styling if your brand isn't a generic brand. Styling is your opportunity to add personality to your brand image, so use it.

4. Lookbook Photography Model Poses


Poses for fashion catalogues have been traditionally minimalist with the goal being to showcase the garment with some movement, but at the same time the movement has to look natural and not really look like a poses. You can see that in all of the photos in this article have subtle movement, nothing too model-ly, only small movements that are not overly exaggerated. This look easy to achieve when you look at this style of catalogs, but in reality are much more difficult to achieve than more commercial looking photos, especially if the model you are hiring is used to doing commercial photo shoots.

Clothing on Model Poses Example No.1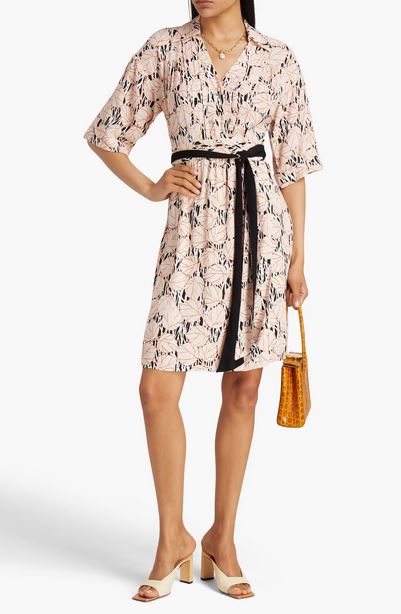 Clothing on Model Poses Example No.2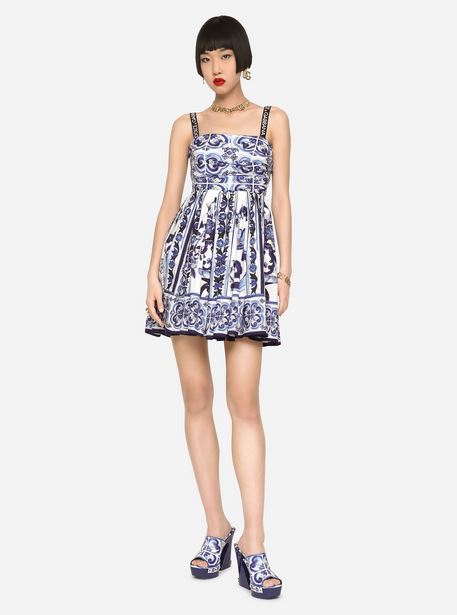 Clothing on Model Poses Example No.3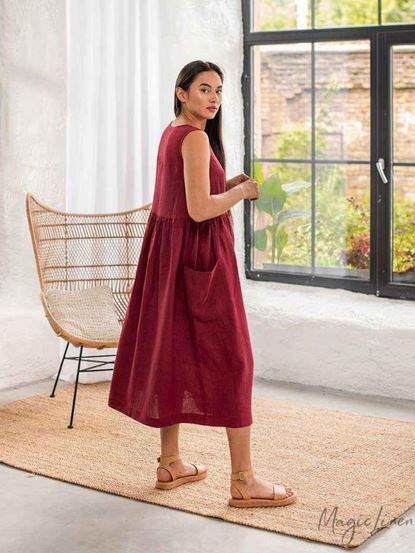 Clothing on Model Poses Example No.4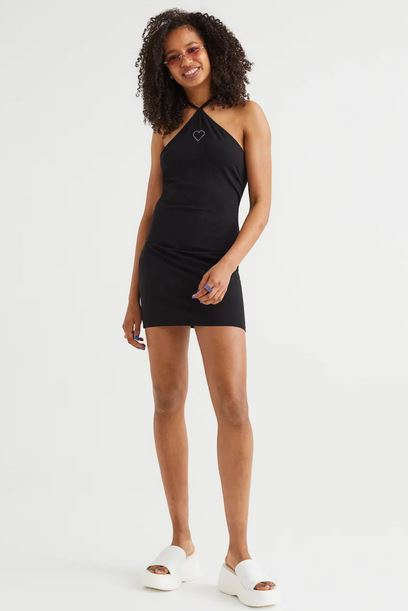 Whether you decide to photograph your clothing collection in a more fashion style or a more commercial style the only thing that really matters is which style sells your products..
5. Clothing Photography on Model - Retouch


Retouch for clothing of model photos is generally divided into 2 categories:
- basic retouch, where some imperfections of the garments are removed, and color correction and contrast are adjusted.
- advanced retouch, where in addition to basic there are also adjustments made to the face to fix skin imperfections, adjust expressions, modify structure of the photo to make garments more appealing.

Other types of clothing photography for your brand.

Ghost mannequin photography
Flat lay product photos

Campaign fashion photography
Social media fashion photography


Have a clothing brand? Check out out Clothing Photography Services